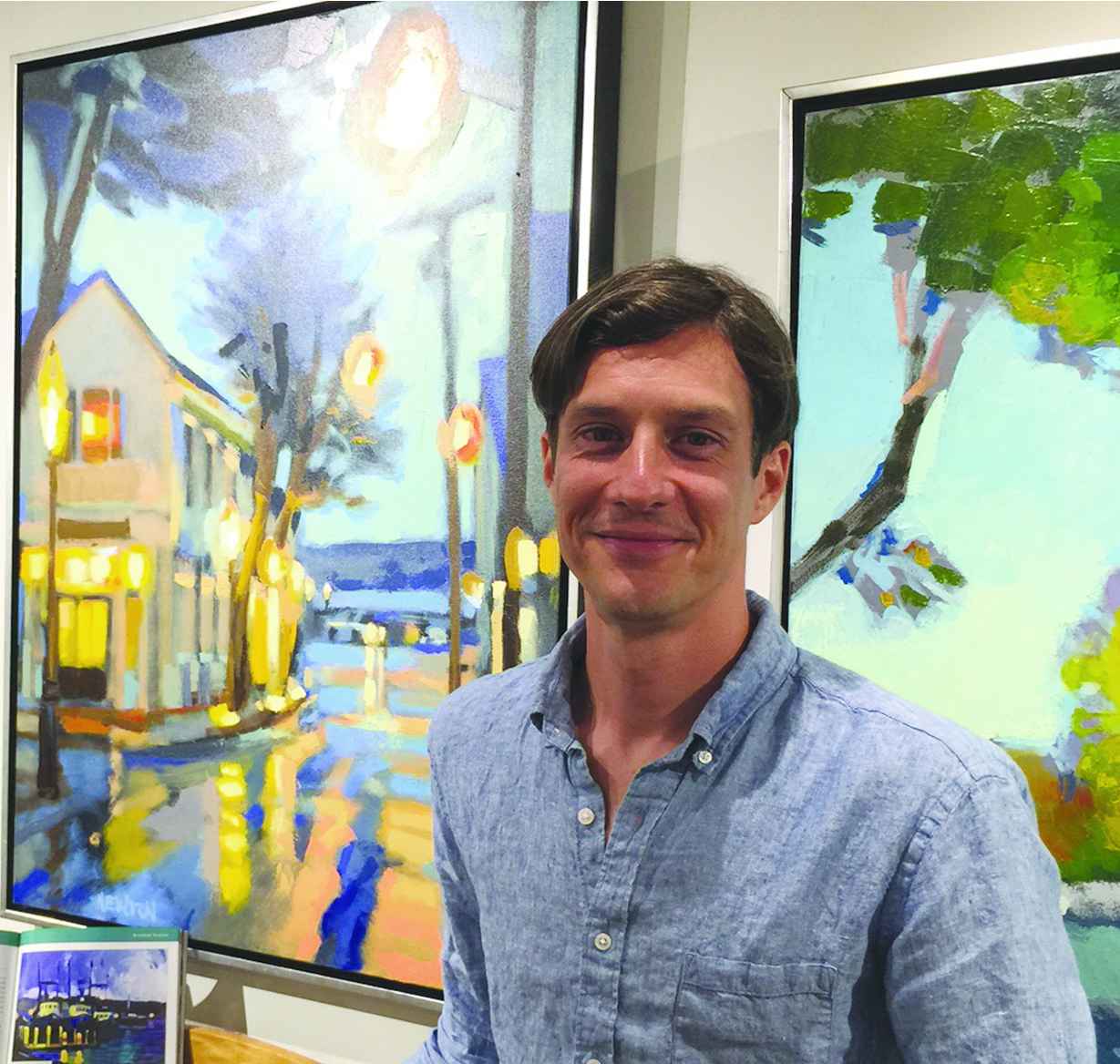 Brandon Newton


"I view my work as an opportunity to reach out and let others in. Painting allows me the moment to be still with life,to observe, to learn,to paint."

A student at Virginia Commonwealth University, Brandon studied under Durwood Domisee and has been actively exploring oil painting for the last 15 years.

Brandon's work can be viewed in many prominent homes and corporations throughout the United States and Europe (Medicorp, Courtyard Marriot, Hilton Garden Inn, FBI Academy Quantico). His paintings have been featured on HBO's "Vice Principals", Fox News and Friends, Vineyard Style Magazine, Cape Cod Life Magazine, Front Porch Magazine, The Martha's Vineyard Times and Vineyard Gazette.

"Painting with oil and a palette knife, Newton's works glow with strong light and expressive sweeps of color, and convey the artist's emotional connection to the natural world. There are also intriguing dark edges and loneliness in his works."
-Susan Dewey Cape Cod Life Magazine
"This young man is one of our plein aire painters. He specializes in night scenes of Charleston. Viewed from a few feet away you can easily recognize your favorite street scapes. Close up, they are pure abstract visions.

We are very impressed with his work. Drop by to take a look at these gorgeous pieces."
-Mary Martin Mary Martin Gallery

"Brandon's paintings capture the elements that so many Vineyard lovers find appealing: the natural beauty of the land and water, the quaint streetscapes, harbors, farm animals, boats and extraordinary light. Many of his settings are recognizable, Brandon's style is evolving, moving from literal to the more suggestive."
-Karla Araujo Vineyard Style Magazine

Brandon is represented by Mary Martin Gallery in Charleston South Carolina and both North Water Gallery and Granary Gallery located on Martha's Vineyard.